Some little-known facts about Uzbekistan:
"Mirror-World" in the Namangan region
"Suv bulsin "(Let the water be here), - people say in some parts of Central Asia when say good wishes to each other. Water was always a real treasure in a hot climate and arid terrain. What are the secrets of Uzbek oases?
"Balik-Kul" is translated as "fish lake". The lake with crystal clear water is fed with water from a source that never freezes. Water can be drunk. People say that every Friday during the Friday pray all the big fish disappear in the water. It is prohibited to kill fish. Everyone who kills fish will die.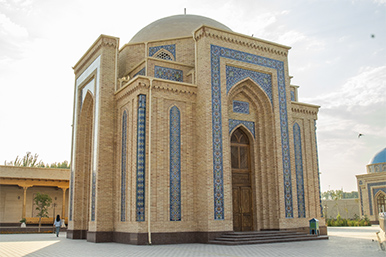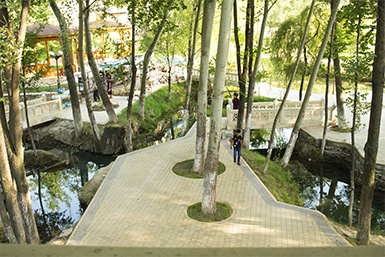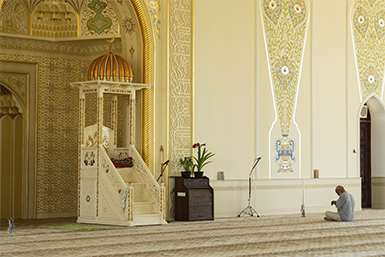 This lake is part of the Hazrati Sulton Uwais Caroni pilgrimage complex. Nearby there is a large mosque for 1,500 people, and the grave of St. Uwais Caroni, who is very famous in Sufism. He is tabiin (the follower), and has never met the Prophet (peace upon him) personally. But they had a spiritual liaison. "Truly, the best of the followers will be a man named Uwais. He will have a mother to whom he would be respectful. And when he swears by Allah, Allah makes sure that his swear works" (hadith 2064).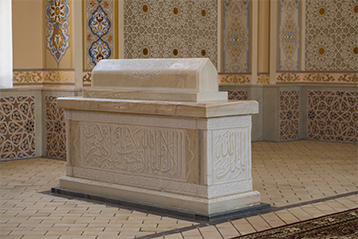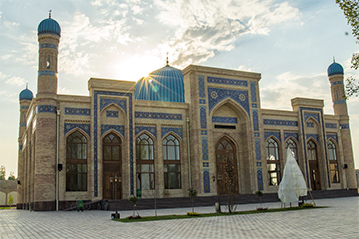 Uwais Caroni was born in Yemen, some time before the Prophet (peace upon him) was born. Uwais also predicted the Prophet's birth and blessing, and he immediately got the religion as soon as he heard about it. Pious and modest Uwais Caroni was very passionate about his mother. His love was so great that he never married because he worried that if he gets married he would not be able to give his mother as much love and attention as before.
One day Uwais Caroni, after asking his mother's blessing, went to Medina. Mother told him: "Go and talk with the Prophet (peace upon him) if he is at home. If he's absent, come back". When Uwais arrived at the Prophet's house, he did not find him inside. The Prophet's younger wife, who opened the door, said he had been away for a while. Uwais remembered that his mother ordered him to return home if the Prophet was not at home, turned and walked back. In the evening the Prophet's wife told him about the pilgrim's visit. After that, Muhammad, who knew about the asceticism of Uwais Caroni, asked permission to kiss his wife's eyes: "Because your eyes saw this wonderful man."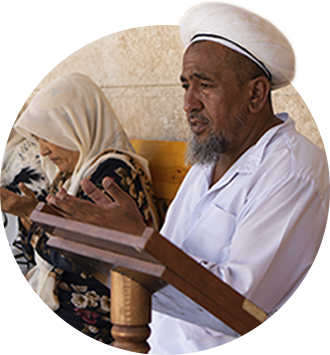 Before his death, the Prophet (peace upon him) bequeathed his dress to Uwais. But Sahabahs Hazrat Ali and Umar decided to present Uwais with an exact copy of this dress. However, the follower refused the gift saying that the dress has no scent of the Prophet. Sahabahs wondered why a man who had never met the Prophet (peace upon him) knew his scent. Uwais said: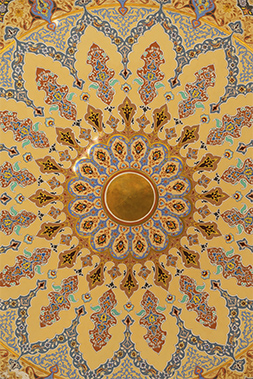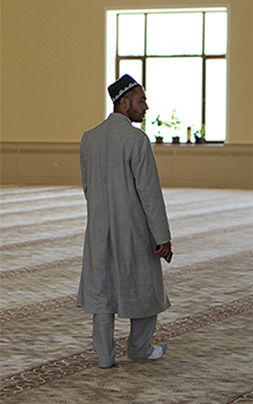 Uwais said:— You don't love the Prophet enough. Open your mouths.
They opened, showing Uwais a row of teeth. Then he opened his mouth. And they saw that he had no teeth. Uwais said that when in the battle the Prophet (peace upon him) lost a piece of his tooth, the follower felt pain in his mouth. But he couldn't understand which tooth was broken, so he pulled out all his teeth. Uwais could not live with all his teeth if the Prophet (peace upon him) had one broken. This story so impressed the Sahabahs that they gave Uwais a real dress.

Uwais Caroni was so revered that people often asked him to pray for them. But the Follower sought retiracy so that he himself could pray more. He did not like crowds and fame, so he went to Central Asia with his mother, carrying her on his shoulders. According to one legend, shortly before or immediately after his death, Uwais Caroni appeared before his disciple. He said seven countries would argue for the honor of keeping his ashes. In order not to hurt anyone's feelings, he asked his disciple to make seven coffins — one for each country. Miraculously, each coffin weighed as if it contained a whole body. Staffettes took coffins to their countries, being sure that they had real ashes of the Saint Uwais. One of his tombs, which was in Raqqa (Syria) was blown up five years ago by fighters.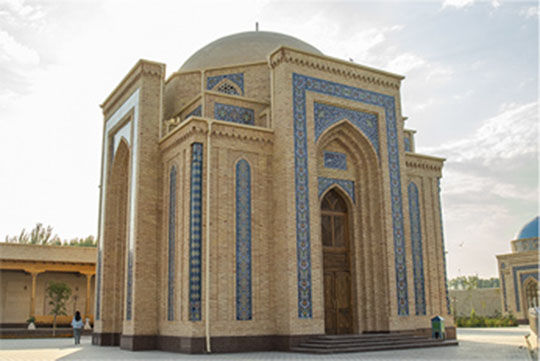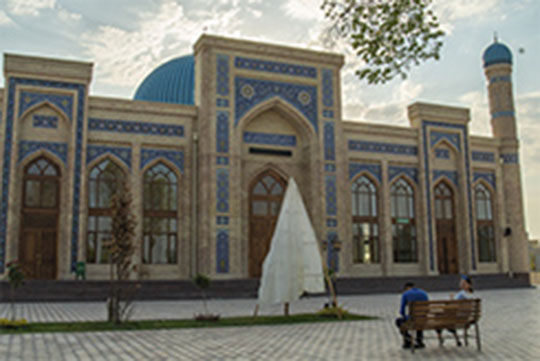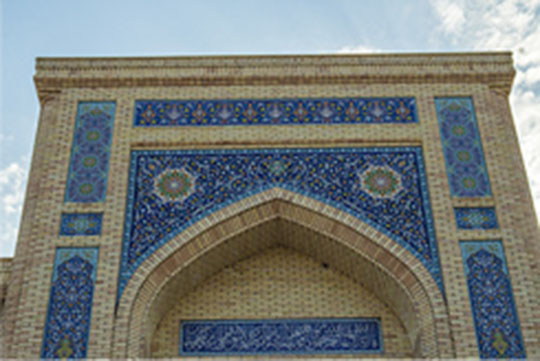 Residents of Chartak district, the Namangan region are sure that Uwais Caroni is buried in Uzbekistan, in Balik-Kul. Answering the call of the heart, avoiding the wordly vanity, he went to the Fergana valley to preach. During his life, Uwais bequeathed to bury him at his mother's tomb bottom. The only grave of his mother, Bibi Naima Ona holy place, is nearby, on a hill. It turns out that Uwais' ashes are buried at his mother's feet, as he asked before.
Mavlanov Bahodirhon, the Imam Khatib (one who gives the khutbah, or sermon) of the Sultan Uwais Caroni mosque, confirmed this assumption.
Bibi Naima Ona holy place
People tell another legend about the burial of Uwais's mother, Bibi Naima Ona. When she died, there was no source of water nearby to wash her body. In desperation, Uwais begged for help. In response to his begging, the angel Jabrail appeared and struck the ground with his hand. The impact from the hand palm created a lake, and from the fingertips - sources of water.
ПA pond with a clear water in a form of a giant palm washes the bottom of Bibi Naim Ona's tomb. The lake has a stagnant water, but, surprisingly, it is so clean that you can see the smallest sand grains on the bottom. From the shore you can see thin air bubbles or water streams coming from the bottom of the lake in different places. It seems that the lake has its own life and there is another world beneath.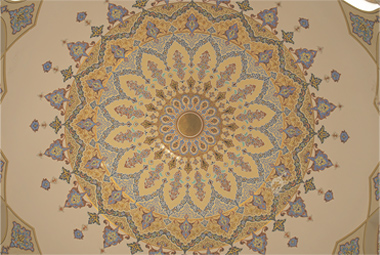 Women often come to this lake: they have a rest in the shade, pray, ask for help and advice, take a bottle of water, which, according to beliefs, heals of many diseases. Most often they ask for the birth or recovery of children. Sometimes some of the water turns milky white - like breast milk. And then it turns again clear, as a tear. It is not surprising, because this is the place where the love of the child and the mother, the sacred reverence of the son and rigid faith are united together.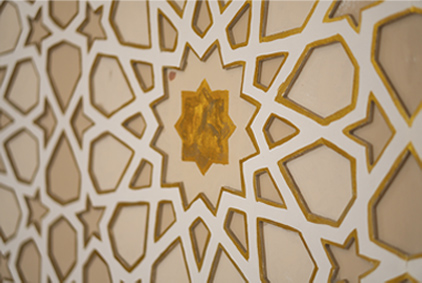 The Sulton Hazrati Uwais Caroni complex and the tomb of Bibi Naima Ona attract pilgrims from all over the world. These places are especially revered by the Sufism followers, because Uwais Caroni was one of the Sufism founders. People travel thousands of kilometers to the land where hundreds of centuries ago their ancestors asked for blessings and mercy from divine power. They entrust with their worries and hopes, pray, ask for their wishes come true. Rare water resources are one more point of interest of these places. For instance, Chartak mineral water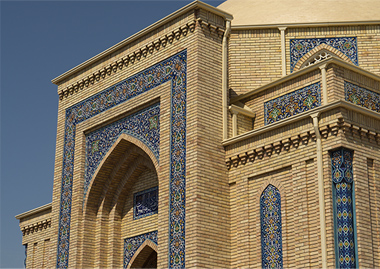 ). Maybe nature, or maybe divine power has given Chartak water a unique gift to allay thirst, cure diseases, improve health. Many springs in Chartak district have these properties. Perhaps there are so many centenarians in this area.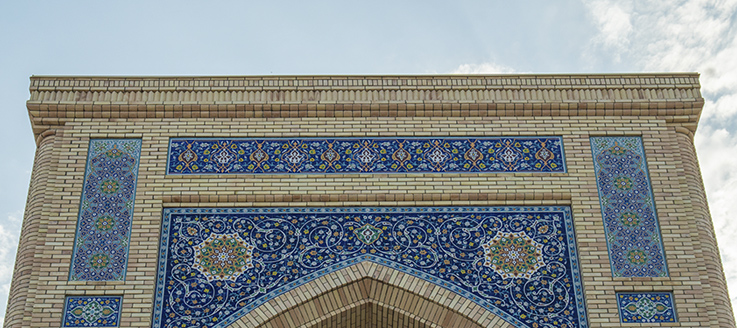 When you come to the Fergana valley, visit Chartak, feel the power of these places, wash your hands and face in cool water, taste it and ask for accomplishment of your desires. Miracles happen here! And we will talk about them later.