Chartak miracle: water, health,
changes
In the middle of the XXth century, Uzbekistan explored the water with healing properties equal to the water of the Truskavets resort. Bottling was launched and the batches were exported by carloads. After the Fall of The Soviet Union, the plant was closed and people were dispersed. See the report below to know about Chartak's succeeding events.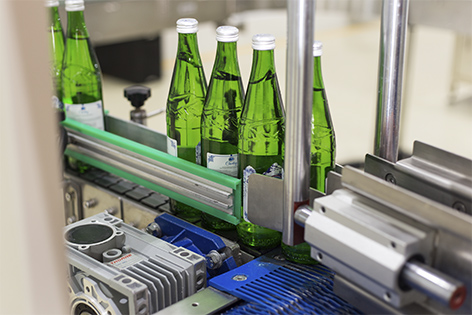 History of the Plant
In 1953, well No. 32 was drilled for fresh drinking water 507 meters deep. And the next moment, namangan land awarded people: instead of fresh water, low-mineralized water flowed from the well. Its composition and useful properties were similar to the mineral water of the Truskavets resort. It was bottled in-situ and sold under the 'Namangan' brand. Later, it was decided to construct fully-featured plant for bottled water manufacturing.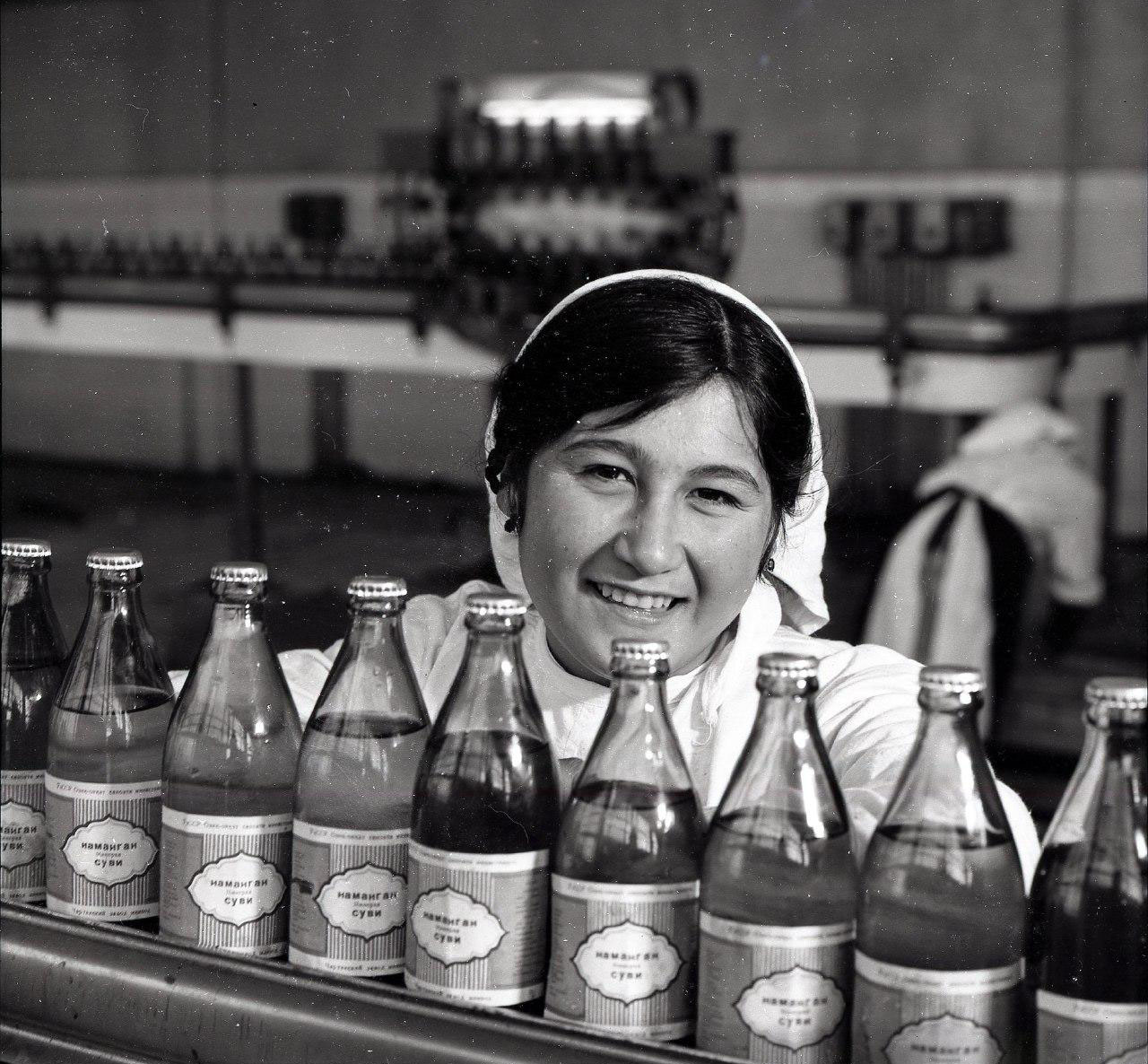 Semyon Beznosov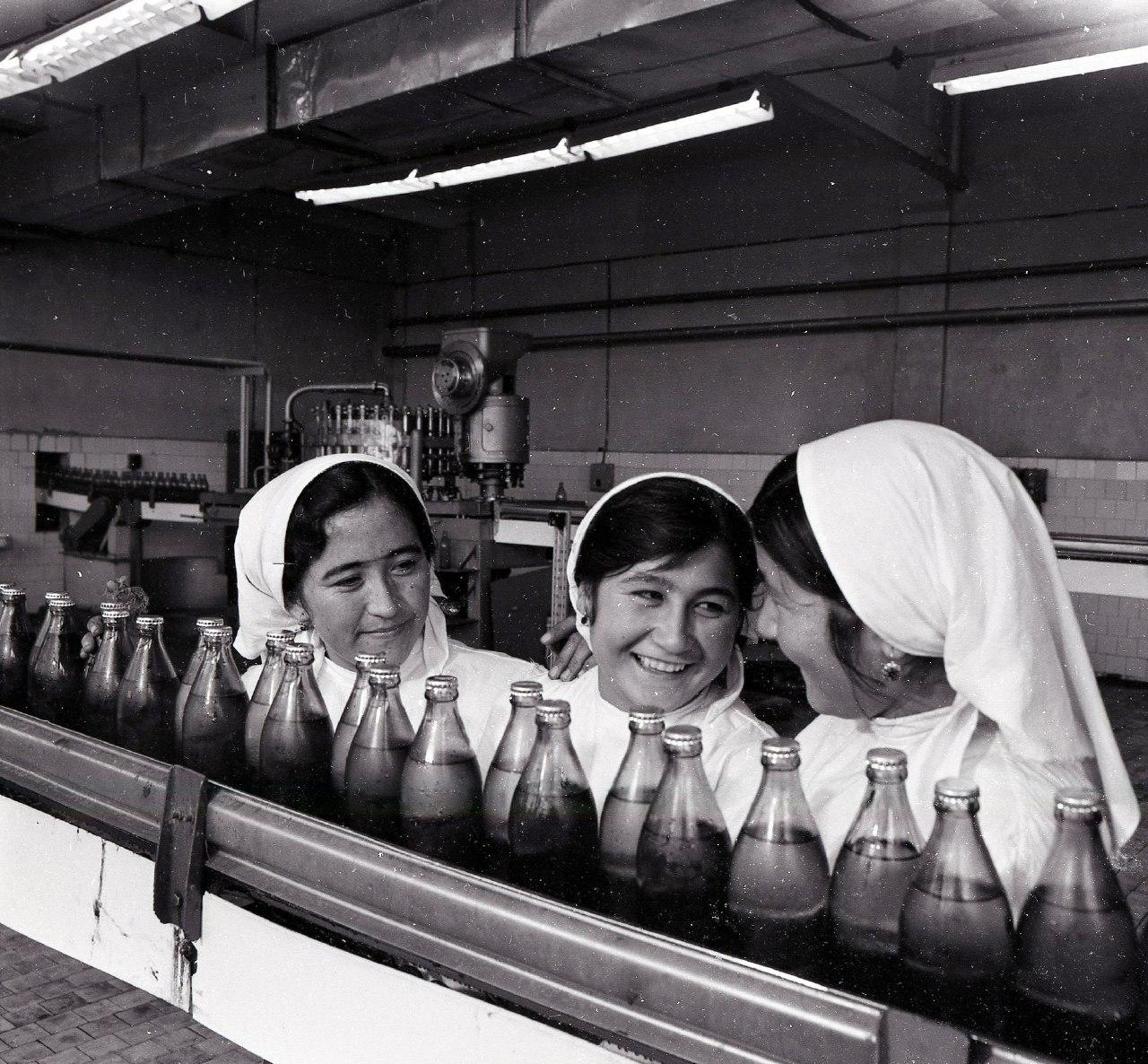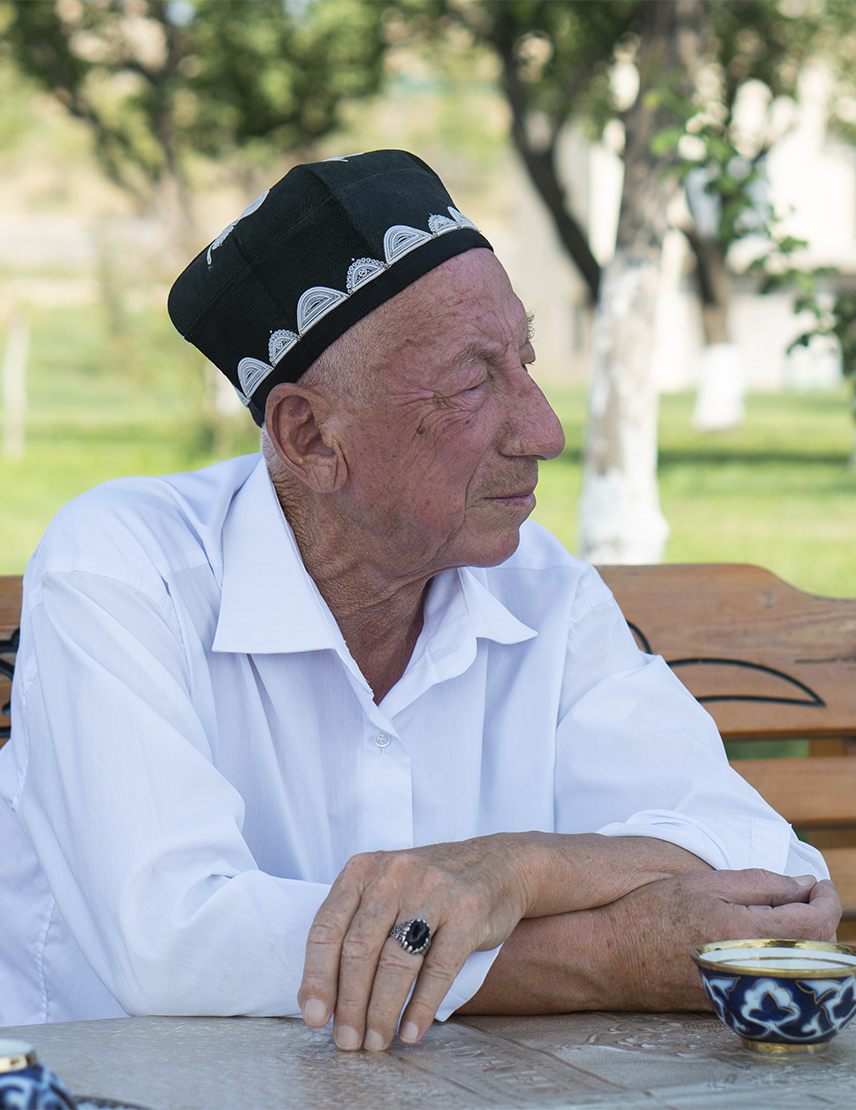 Old inhabitant of Chartak region, Boydod-aka, told that the construction was finished by 1974. Meanwhile, Chartak sanatorium-resort and its wonderful mineral water became famous throughout the USSR. There was a queue for trip tickets. It was a real challenge to get here for rest and treatment. Many people desired to use the gifts of Namangan nature, including ones close to top Party officials. Therefore, a construction of mineral water plant begun here. Boydod-aka was invited to participate in the construction. However, he refused, as the construction was far from home, and he wanted to spend more time with his family.
The well with medicinal-table water (No. 32) was removed from the plant and water was poured into the tank. Then the tank was taken to the plant. There, the liquid was cleaned of impurities and bottled. The Chartak mineral water was very demanded. One car of water was unloaded on a daily basis, i.e. 60 thousand bottles. Finished products were taken to other republics. Local residents recieved nothing.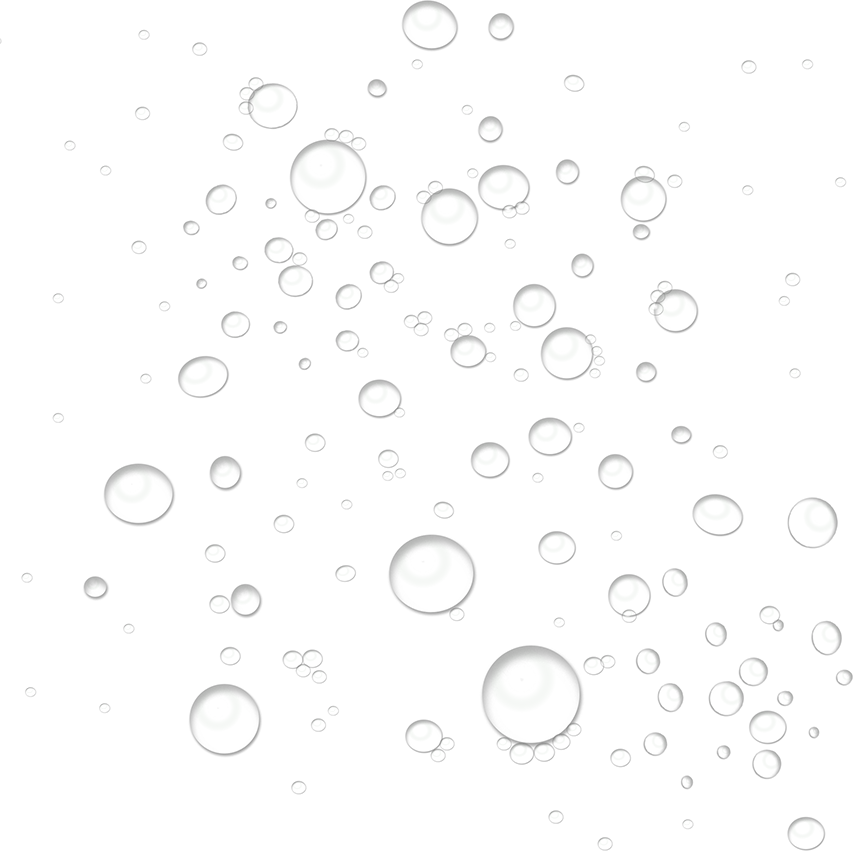 No one needed the plant during the years after the Fall of the USSR. It was closed. Then, the plant was purchased out and begun to produce 'Chortok aracha' Vodka. This production did not exist for long. Later, local entrepreneurs decided to restore 'water business' and opened a small shop. There was no equipment: water was poured into liter plastic bottles and transported to nearby stores. The market was already full of other brands, over the years of inactivity. Chartak water was forgotten. Manufacturers had no money for advertising. Step-by-step, this initiative was discontinued.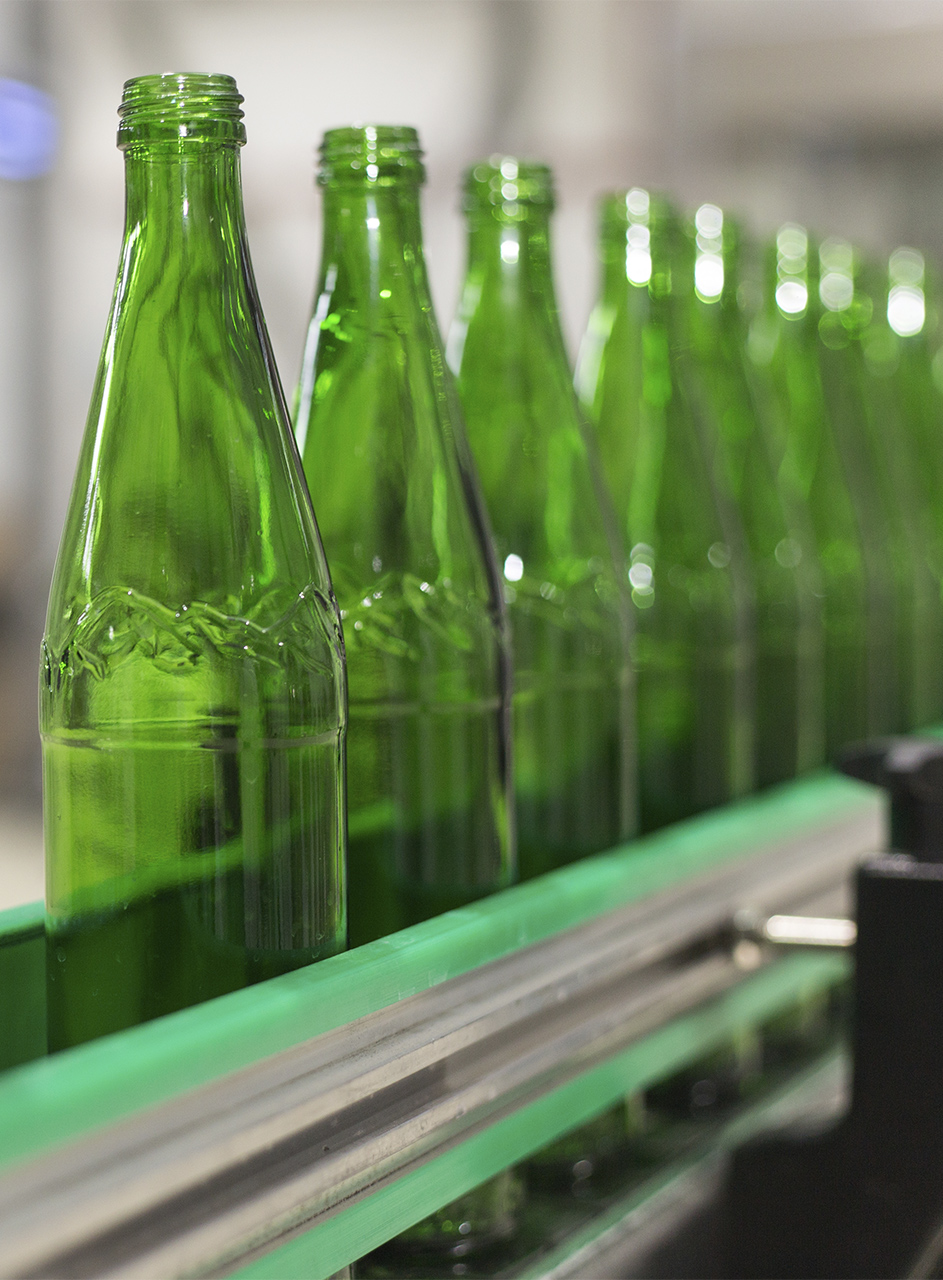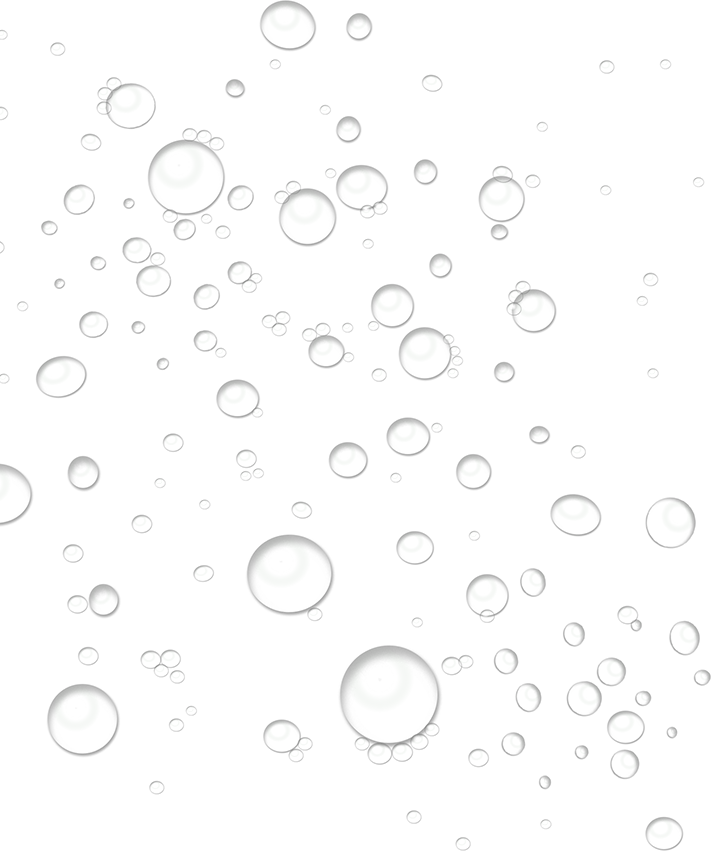 In 2015, local entrepreneurs decided to construct a modern sanatorium 'Chortok Resorts' (ссылка на статью 6). They selected the area with an abandoned building on the States' balance sheet. They wanted to construct a modern production complex in these places. However, it was not so easy to demolish the old state building. They had to apply to the antimonopoly committee. Shortly after, there was a presidential decree on demolition of the building and the construction of the resort. A few months later, Presidential Administration staff arrived in Chartak to verify the implementation of the decree. Boydod-aka remembers as they were offered with local water to satisfy their thirst. One of the inspectors tried and said:
- What kind of water is it?
- Local Chartak water.
- Are you kidding me? This is a famous Georgian water!
- No. It is ours.
- Incredible! Will you construct a plant here too?
- We haven't thought about it, to be honest. We construct a sanatorium here.
- You can construct a plant, too. Water is amazing, remember it.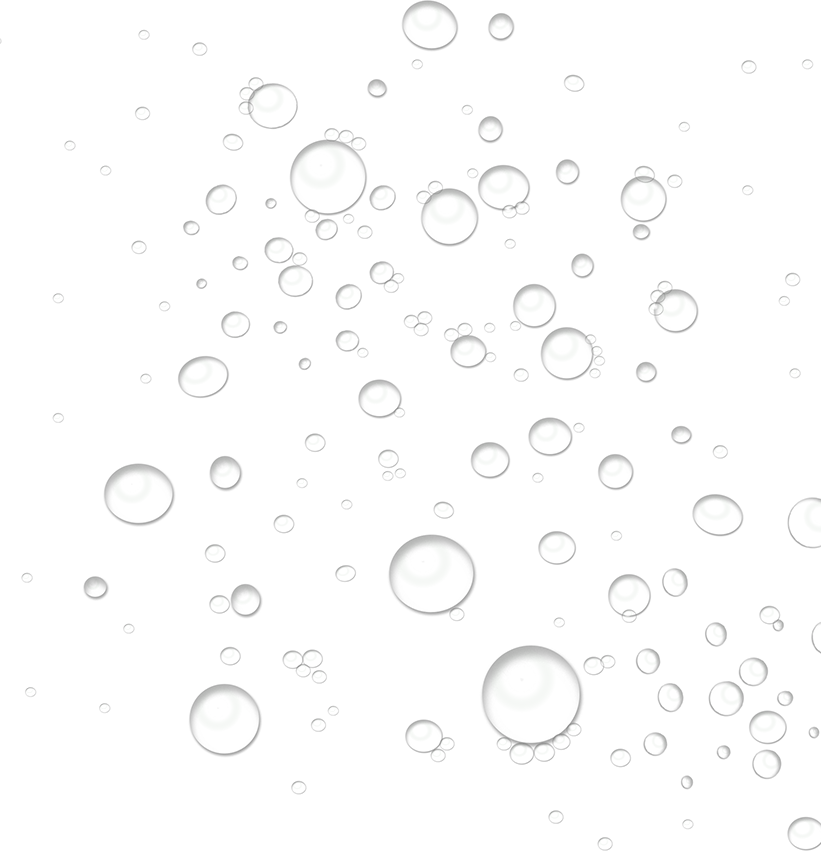 This, there was born an idea to resume water production, although business plans did not provide this. In 2016, they began the construction, attracted Dutch investors, and delivered production lines from South Korea. There are many interesting moments in the history of the new Chortoq plant. For example, experts from Korea came here. They were involved in a "blind" tasting: everyone received three types of different mineral water and was asked to choose the best. Chartak water was chosen unanimously.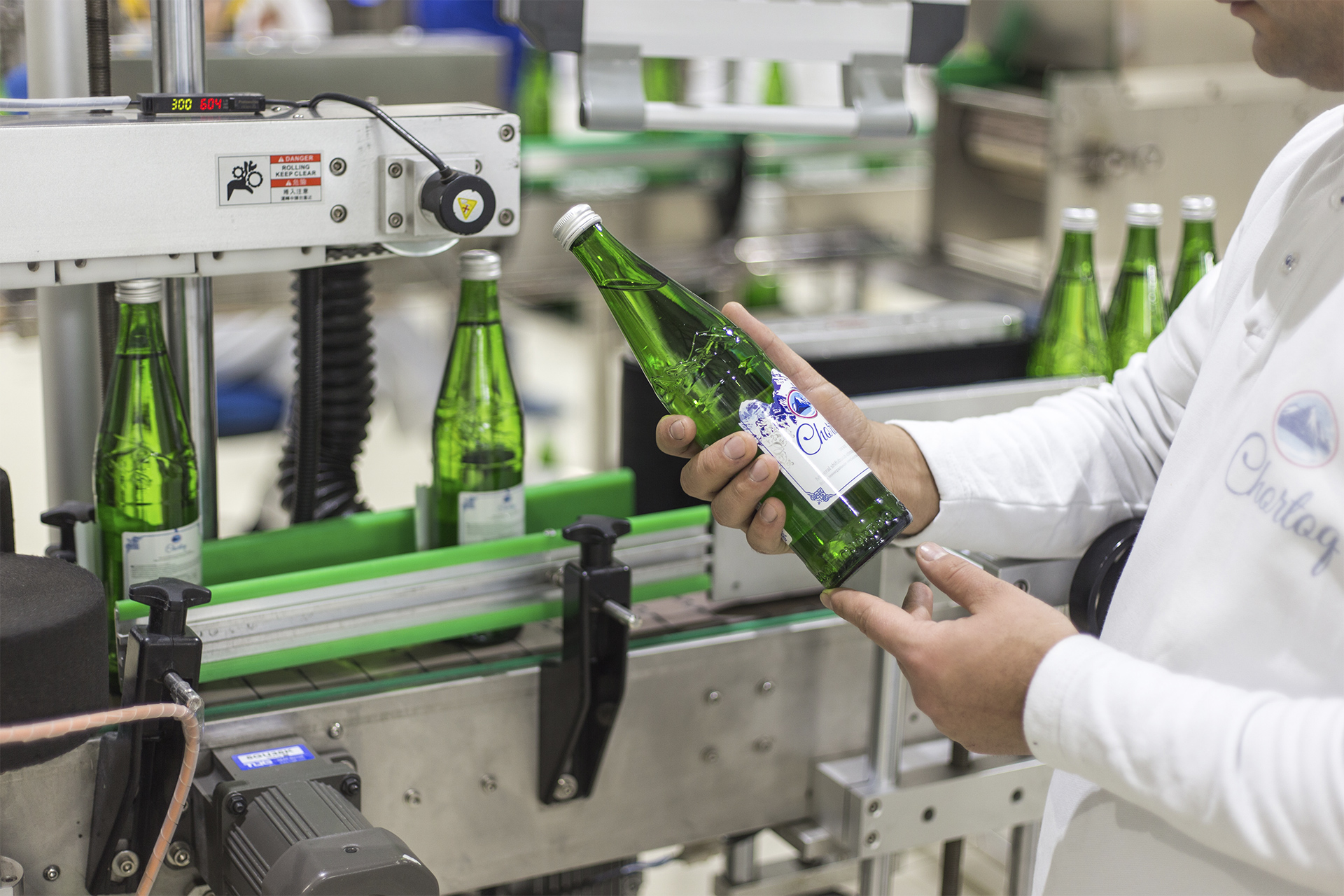 Plant and people
Someone supposes that production is technology, equipment, raw materials, standards and so on. Chortoq plant keeps exact procedures thereto: immaculateness of production, numerous certificates, complete quality control, streamlined business processes. At the same time, there is a care about people. It is not about common 'comfortable conditions', but sincere love and respect for each employee. Perhaps this explains the responsibility in their duties.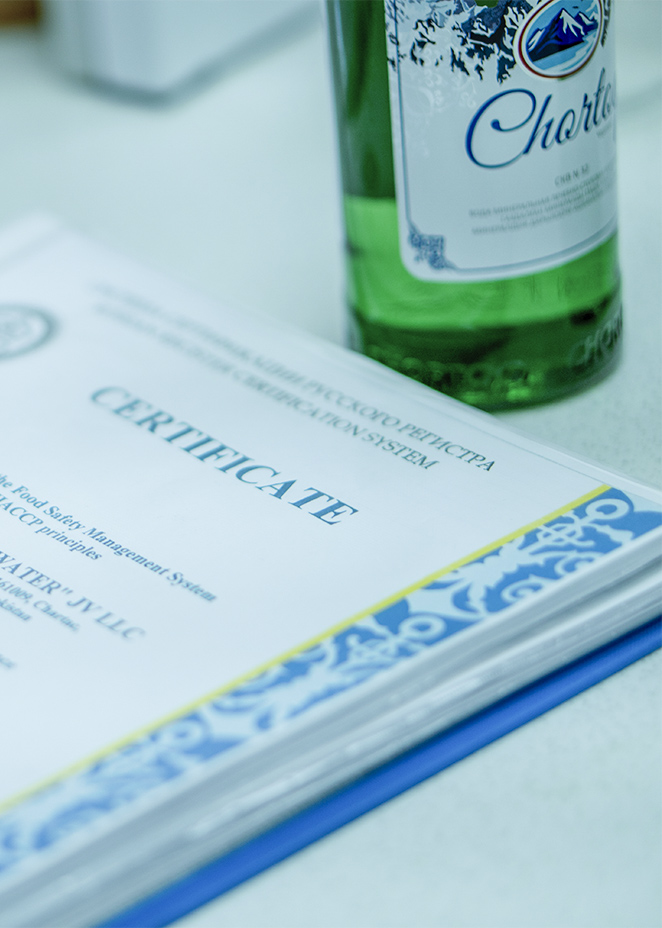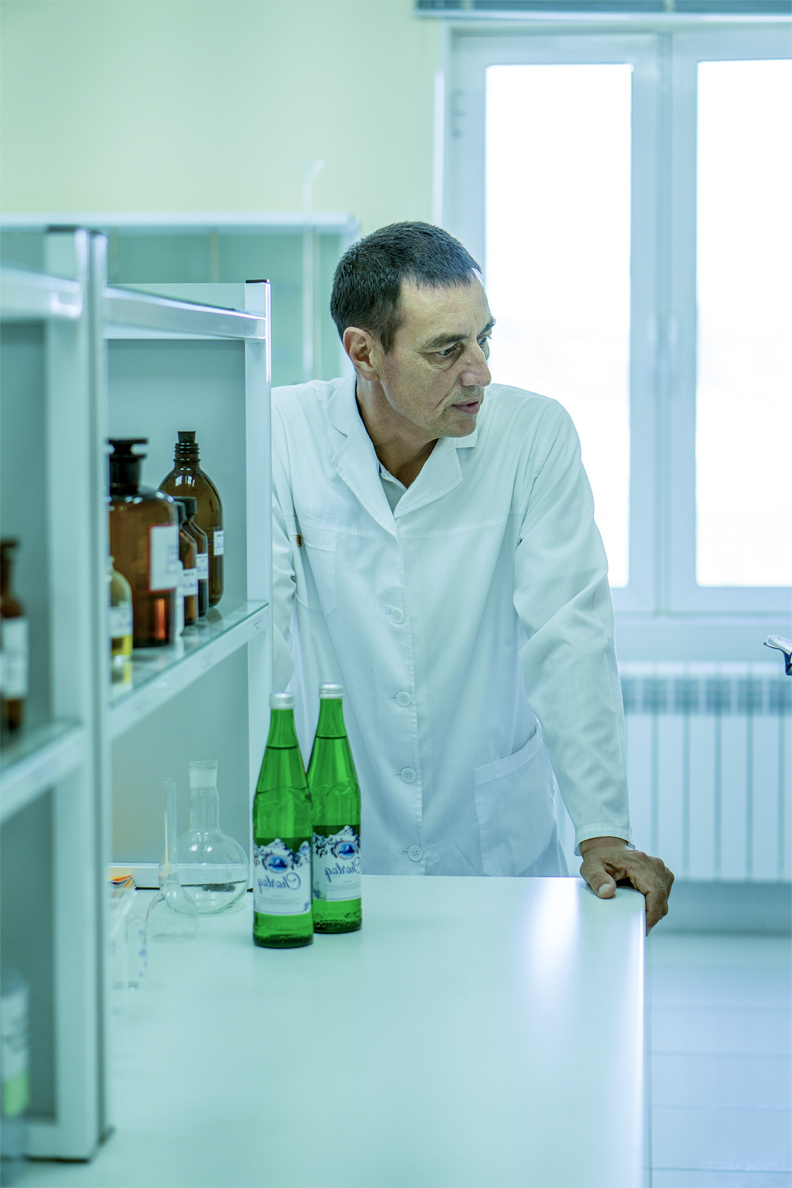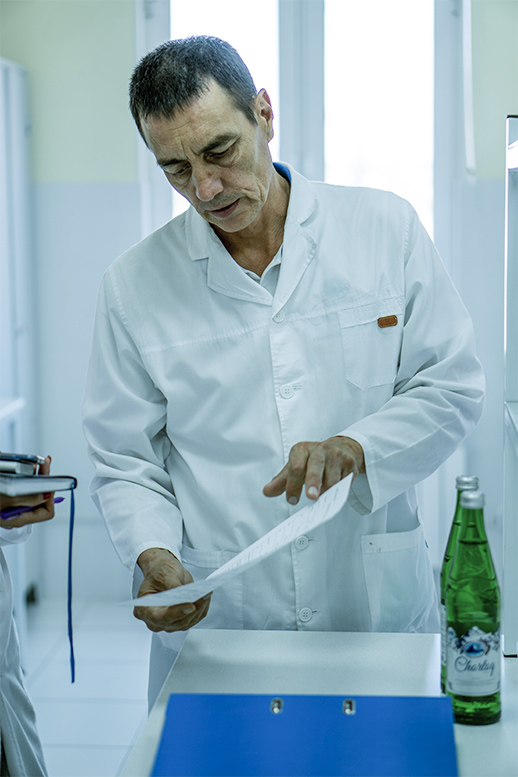 Ravshan
Abdulazizov Ravshan, graduated from St. Petersburg Chemical and Pharmaceutical University in 1994. He worked at Coca Cola Uzbekistan for six years and became the head of the quality department. Then he headed a similar department in Nestle Uzbekistan. A competent specialist was noticed. He headed Nestle production in Nigeria in 2008. Later, he was engaged in quality control in large Russian companies. In 2016, he was invited to Chartak plant as the head of the quality control department. In a year and a half, he directed the obtaining of food safety management system certificate FSSC 22000 (Food Safety Management Systems). Only 13 companies have this certificate in Uzbekistan.
Ravshan waits for guests to put on their bathrobes and hats. After this, he invites them to enter the laboratory. Here, each batch samples are checked for mineral content, gas saturation, pressure level, etc. One sample is remained in the "archive" - in case consumers or sellers have complaints about the quality of the same batch.
Camila
Every journalist who gets to the Chortoq plant wants to take a photo of smiling Camila Kholbaeva. It is impossible to pass indifferently by the vigorous girl who quickly looks through each water bottle against a light. Her confident gestures send are specimens to the box below as they did not pass the test for water fullness. Other bottles move further along the tape to the label-sticking machine. Quality control is very strict.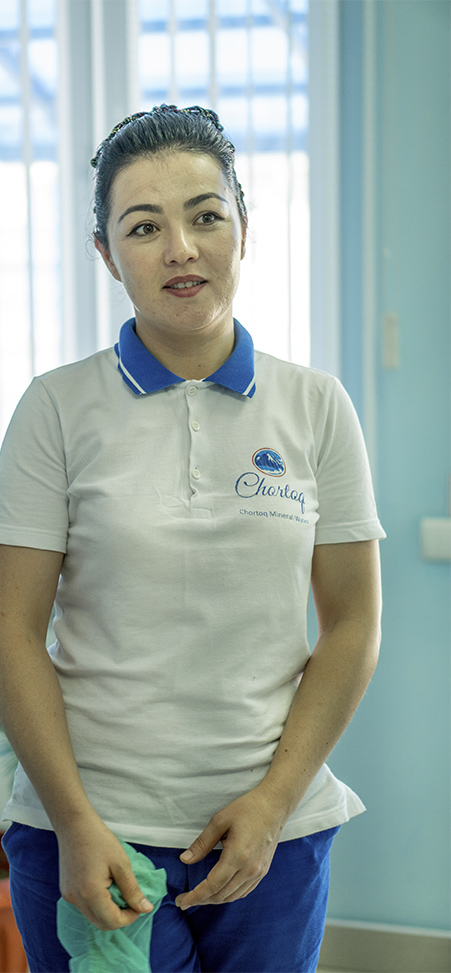 Camila, like most employees, has been working here from the first days of production. Before, she was an assistant to a doctor and studied folk medicine: medicinal herbs, the impact of natural resources on the human body and so on. "I'm glad when I see that my work helps people become healthy".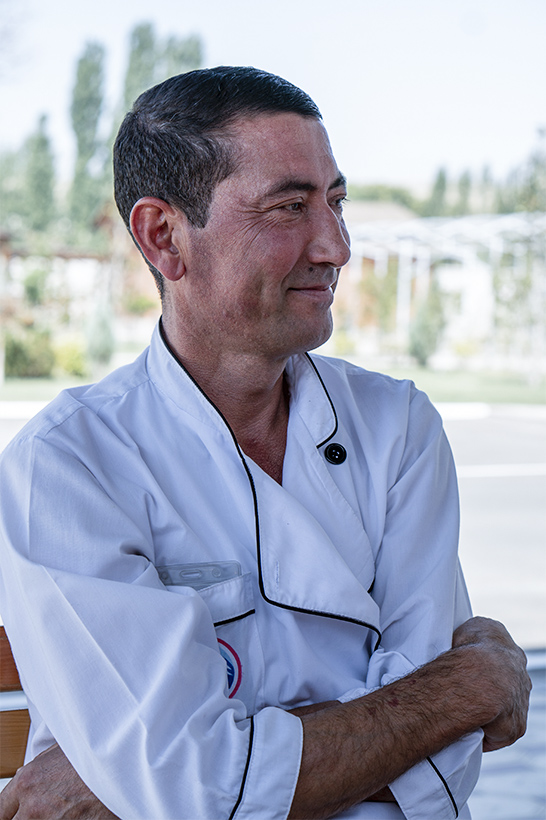 Akmal and Masuma
Every employee of the plant knows the Gaybullaevs' couple. Just a bit: no one walks past the kitchen they manage. The spouses have many issues - fresh food purchase, three-course meal, care of a balanced diet.
Chef Akmal graduated from the Higher Military School. However, he has been working in the culinary for more than 30 years. He was interested in national cuisine since his childhood. He absorbed the hospitality along with the secrets of Uzbek cooking. Akmal worked in Russia for a long time and was a sought-after specialist. In 2012, he returned to his native Chartak. That time his father was seriously ill. He worked in a cafe, sometimes worked as a cabby. After his father's death, he thought about re-leaving for Russia. Soon, he was invited to work at the plant. And then he stayed there: a friendly team and a decent salary kept Akmal at home. When he was asked about his dishes secret, he smiled and answered: "There's no other way. Delicious food inspires employees."
Manufacture and result
The water from the well has a pungent odor and contains various particles. To provide pleasure to customers drinking water, they were not limited to one bottling. A pipe was laid from the well to the plant. The liquid enters large tanks, then goes through a multi-level cleaning system: sedimentation system, passing through activated carbon, triple filtration from large, medium and small particles, final cleaning with ultraviolet. The final stage is a molecular carbon dioxide enrichment. This technology retains the necessary minor-nutrient elements keeping a light aroma and taste of mineral water. To prevent sunlight impact on finished product, the water is bottled in green glass bottles.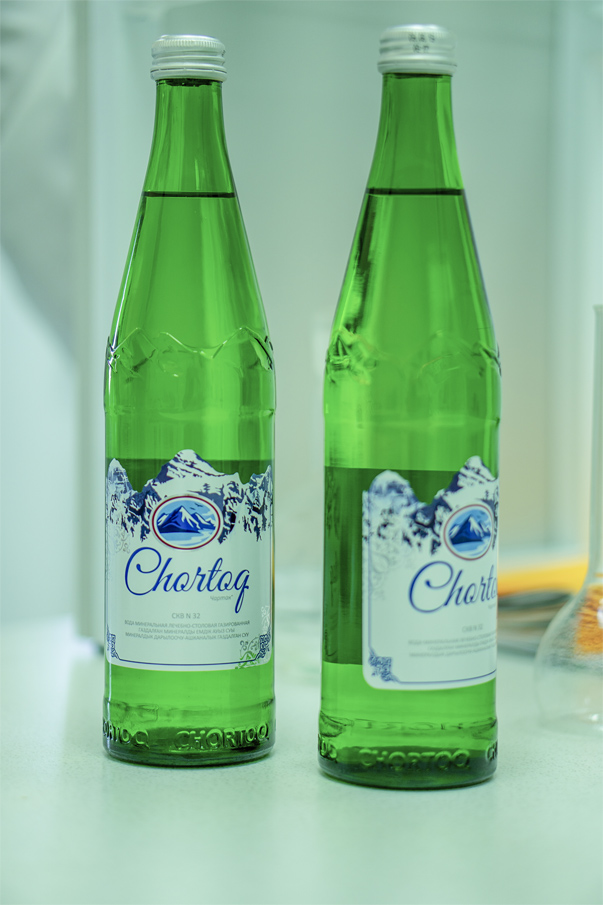 Chortoq bottled water is popular among athletes: it quickly restores the mineral-salt balance after training. Doctors prescribe it to treat gastrointestinal diseases, prevent diabetes, during post-surgical period, etc. This water also is appreciated by people whose work requires high mental workload: it reduces stress and provides focus on important tasks. This recommended for schoolchildren for the same reason. Iodine contained in Chartak water is good for the endocrine system. Given the deficiency of this mineral in everyday foods, preventive intake of Chartak water is useful both for adults and children.